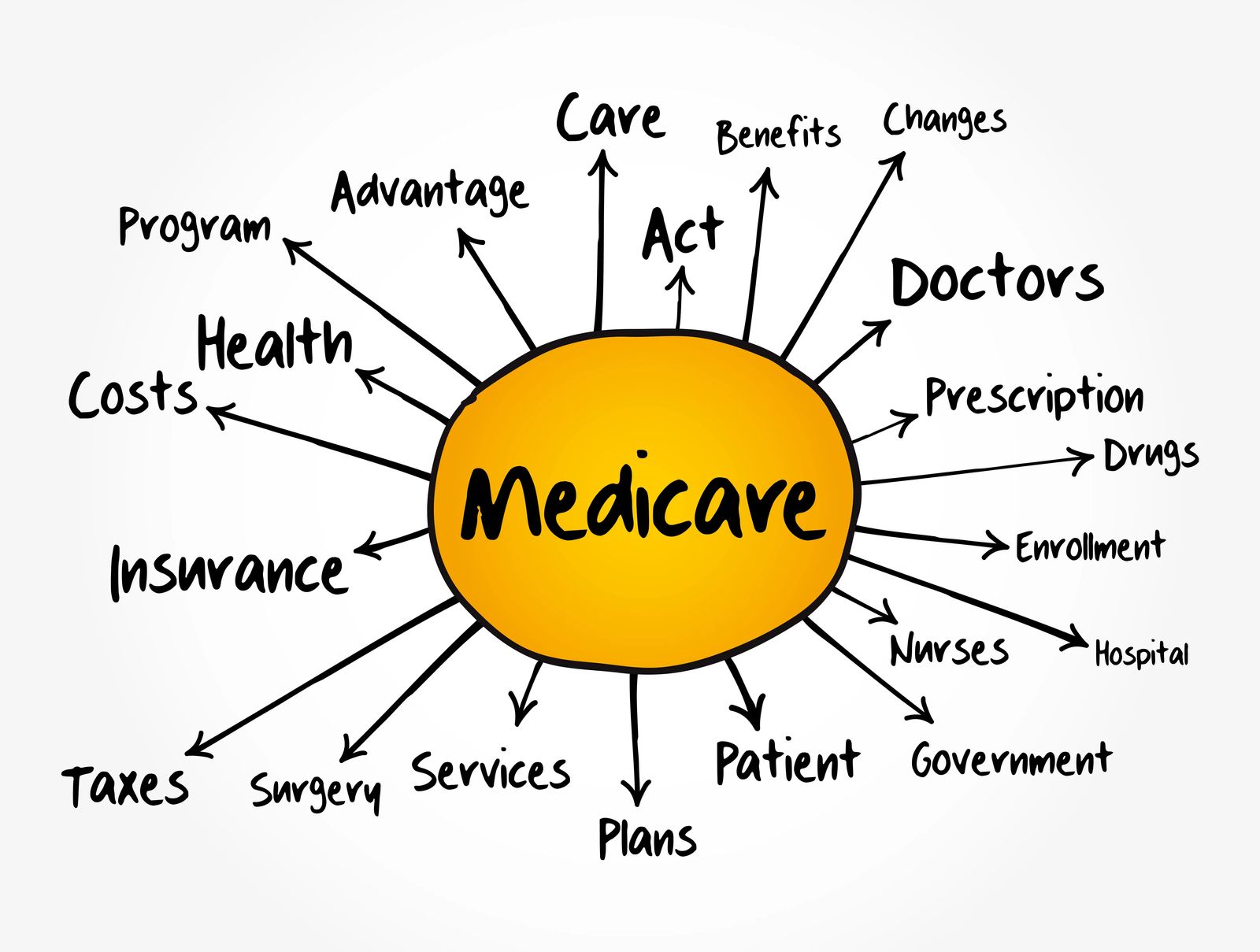 Medicare Enrollment Primer
By Myra Alport October 15, 2022
I reached a new pinnacle in my life when I turned 65 in 2022! I haven't been this excited since I turned 21! In case I wasn't sure of my impending age, for the past year or so my mailbox was flooded with Medicare postcards and other mailers reminding me that 65 was around the corner. Sound familiar? I must admit that wrapping my head around the ins and outs of the enrollment process and reviewing the numerous options and drug plans was overwhelming at first. Read on to learn more about Medicare and my personal experience.
Prepare
With all of these reminders I wanted to get my ducks in a row early on. Did I want a Medicare supplement (aka "Medigap'' or "Gap" policy") or a Medicare Advantage plan? How about a dental or vision plan (not included with basic Medicare or Medigap plans but offered through Medicare Advantage)? What prescription drug plan made the most sense for me? What were the costs of said plans and what medical carrier plans were approved for my state (AZ)? A family member in Minnesota may have different options to choose from, so keep an open mind. So many choices! Fortunately, at my back was my Don, a licensed Medicare broker who kept me on task starting three months ahead of my birthday. He did much of the grunt work, for which I am truly grateful! Nothing about this process happens without your action, so please remain proactive. More details to follow.
Now, you may be wondering if I might have held off and remained on my employer's medical insurance plan since I'm still working. I considered it, but it didn't make sense for me to potentially incur the plan's high deductible each year that I continue to work. If you have already retired, this decision is off the table. If you are still working, be sure to check with your employer regarding your options. You can still apply at 65 to get Part A no matter what. There is no extra charge for Part A provided you meet the eligibility requirements laid out later in this article.
I'm not a big gambler when it comes to my health, so I opted to drop my workplace insurance for Medicare Supplement G plus a drug plan (Part D). This was my personal choice based on many factors. There is no one size fits all approach. What is important is to review all options and make the best choices based on what you can afford to pay. Since premiums can fluctuate annually you must reassess your healthcare needs during the annual open enrollment period Oct-Dec. If you do nothing, then everything will remain as is.
Enroll
For first-time Medicare enrollees who are not currently receiving Social Security benefits, there is a 7-month sign-up window that starts 3 months before the month you turn 65 and runs for another 3 months following your birthday month. This lengthy time period will help you avoid late penalties and gaps in coverage.
I found the online Medicare enrollment process fairly simple, considering we're dealing with a government agency. I learned pretty quickly that I needed to first log in to my online Social Security account at ssa.gov to confirm my eligibility to participate in Medicare. If you haven't established a log in, you can create one or call 1-800-772-1213 (avoid Mondays - long hold times typically but early morning or late afternoon are better - allow plenty of time). Since I'm not yet taking a Social Security benefit there's an Apply for Medicare Only tab that brought me directly to the Start a New Application tab. There are sections to enter your personal info, birth and citizenship information and other pertinent details that take 10 minutes max to complete. I learned that once I submitted my application, Social Security would contact me if further clarification was needed. If not, I could expect to receive my Medicare card by mail within 3-4 weeks. Sure enough, that timeline was spot on!
With my Medicare card in hand, the next step was to establish a log in at www.medicare.gov to sign up for my Part A (hospital insurance) and Part B (medical insurance) options here. The website provides a vast amount of helpful information. At this point, if you are a DIYer, you can compare the various options yourself and proceed. If you are like me, you can work with a Medicare broker licensed by your state to enroll. Their services are free to you; they are paid by the carriers they are licensed to represent. Don helped me narrow down my options, costs, services covered and ran a screen of my medications so I would know where to get my prescriptions filled at the lowest possible cost. I was surprised to learn that out-of-pocket costs for the plan I ultimately chose were considerably higher at Walgreens than at CVS or the Fry's (Kroger family) pharmacy where I usually get them filled. That may not be the case for your drug plan options, so do your homework. A generic medication I previously paid $43.99 every 90 days now costs me just $3! Gotta love the savings there!
When all was said and done, I promptly received welcome letters and emails from the companies I chose, followed by my supplement plan and prescription cards within 2-3 weeks that I brought to my pharmacy to update my records.
Medicare, here I come.
Here are some facts to broaden your basic understanding about Medicare.
Eligibility
You're eligible for Original Medicare (Parts A and B) if:
You're at least 65 years old, or you're under 65 and qualify on the basis of a disability or other special circumstances
And
You're a U.S. citizen or a legal resident who has lived in the U.S. for at least 5 consecutive years
Original Medicare consists of Parts A, B and D
Part A - Hospital Insurance (no cost)
Helps cover:
Inpatient hospital care
Skilled nursing facility care
Hospice care
Home health care
Part B - Medical Insurance - optional**/you pay premium
**Part B is optional. You don't have to enroll in Part B, but you will be subject to a lifetime late enrollment penalty if you decide to enroll at a later date. There are many situations where the late penalty won't apply (ie, you are covered by an employer plan). Best to review those on the Medicare website.
Helps cover:
Services from doctors and other health care providers
Outpatient care
Home health care
Durable medical equipment (wheelchairs, walkers, hospital beds, other equipment)
Preventative services such as screenings, vaccinations, yearly wellness visits
Part D - Prescription drug plan - coverage is provided by private companies. These plans follow rules set by Medicare. Part D is optional, you pay the premium.
Covers:
Cost of prescription drugs and recommended vaccinations.
Medicare Supplement Plans (aka Medigap or Gap) – there are several plans to choose from that vary by state and benefits. Since Medicare only covers about 80% of medical costs, signing up for a supplement will help pay some of your remaining healthcare costs that Parts A & B don't cover . These plans are offered by Medicare-approved private companies. You can go to any hospital or provider that accepts Medicare in the U.S. If you have particular physicians and hospitals you prefer to use, or travel outside of the country, a gap policy may be a better choice. Details found here.
Medicare Advantage Plans, often referred to as Part C. These are Medicare-approved plans are also offered by private companies. These plans bundle Part A and Part B with or without Part D and other optional services such as a gym membership, routine dental, hearing and vision care, to name a few. In most cases you are limited to in-network doctors and hospitals. These plans are usually less expensive than Original Medicare and have lower out-of-pocket costs (details here) but there are copay and coinsurance costs.
Currently Receiving Social Security Benefits?
If you are receiving Social Security benefits prior to age 65, your Medicare card will automatically arrive in the mail approximately 90 days before your 65th birthday. This will get you set up for Part A (hospital coverage) and Part B (medical coverage) but you will still need to sign up for an optional Supplement or Advantage plan and a prescription drug program independently.
Currently Divorced
If you are 65, divorced, currently single and were married for at least 10 years to a spouse eligible for Medicare, you will qualify if you don't qualify on your own work record (less than 40 quarters). If this is NOT the case you will be charged a premium for Part A
Medicare Premium Surcharge (IRMAA)
One little known and often glossed over Medicare side note is a Medicare premium surcharge known as IRMAA (Income-Related Monthly Adjustment Amount). This is an additional monthly amount that you'll pay beyond the standard premiums for Parts B & D that is based on your modified adjusted gross income (MAGI) as reported on your tax return. There is a 2 year look-back period that applies each year, so your current year premium will be based on your tax return from 2 years ago. For example, your Medicare premium in 2022 will be based on your 2020 tax return. Medicare will notify you by mail if this increase will affect you. There's certainly more to this than what I can share here. More info on IRMAA here.
To locate a Medicare insurance agent in your area, do an online search by entering Medicare Brokers plus your state of residence.
Best of luck on your Medicare journey.